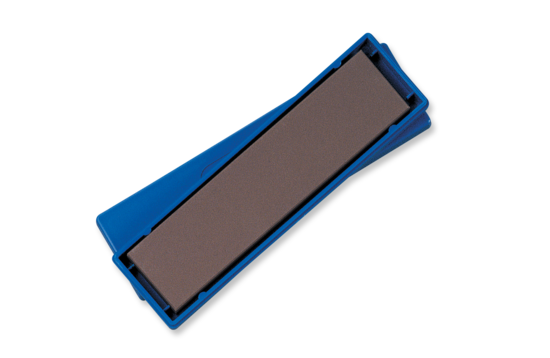 Spyderco Bench Stone Sharpener (Medium) 302M
Made from ultra-hard alumina ceramic material, Spyderco's medium-grit bench stone is used like a traditional sharpening stone, but does not require oil or water. Its broad, flat surface is ideal for sharpening woodworking tools and all types of knives and can be easily cleaned with household cleanser, a scouring pad, and water.
This 2"X8" stone comes in a dark blue polymer case with non-skid rubber feet.