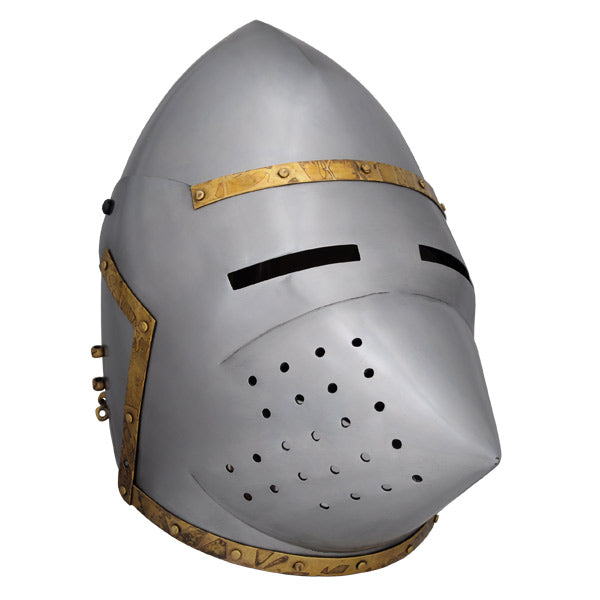 European Pig Faced Knights Helmet, 16G AB1400
The Hounskull Bascinet (Pig-faced is a later term) was popular in the late 14th. And early 15th. Centuries. The pointed visor provided a deflecting surface for blows to the face and also improved ventilation. This syle of helmet was typically worn with an Aventail and attachment points are provided in this version (see our AB2735 Aventail).Crafted in 16 ga. steel, lined and ready for use.

Weight: 7 lbs.
Head Circumference: Up to ~25" 
European Pig Faced Helmet, 16G
Gauge: 16

Specs will vary slightly
from piece to piece.