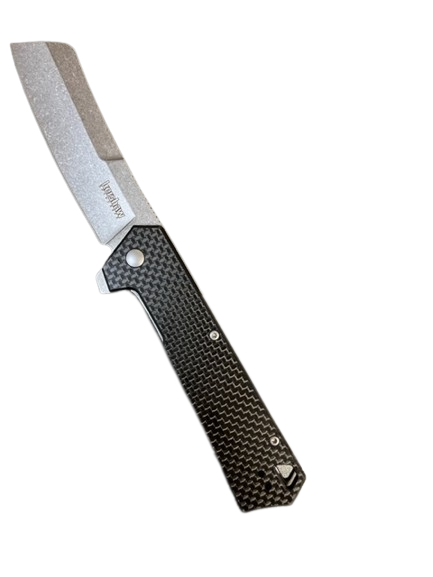 Kershaw Rib SPECIAL EDITION A/O Folding Knife (3.5" Satin) 1372
The Kershaw Rib 1372 is a cool pocket
knife with a cleaver-style blade. You
often see this type of blade on kitchen
knives, and it is great for food prep
and other daily tasks. The knife is
enhanced with a SpeedSafe assisted
opening. This means that when
opening the knife you are assisted by
a strong spring. Push the flipper and it
will quickly open. Like a cannonball!
• The Kershaw RIB offers a high
performance folding cleaver blade
for all of your EDC cutting, slicing,
and chopping needs.
• G-10 with Carbon Fiber Peel handle
and a stonewash finished blade.
• Blade flipper offers rapid, one-hand
blade deployment.