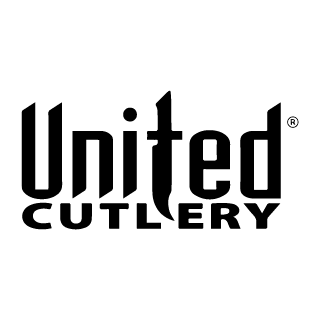 United Cutlery features a stunning line of collectible blades, traditional swords, and movie replicas. You're looking to put your favourite blade in your hands, and you've come to the right place.
Master Craftsmanship
The intricate designs and attention to detail in the United Cutlery product line bring your replica blades to life. Among the unique craftsmanship of United Cutlery features some particularly striking designs by Gil Hibben and Kit Rae.
Hibben is no stranger to iconic blades. He designed the Rambo knife for two of the franchise's films, and his "Fantasy Knives" have found their way into more than 37 films and TV shows.
Rae is also an icon in the entertainment industry. His designs were used in popular fiction such as Star Trek, Buffy the Vampire Slayer, and The Chronicles of Riddick.
Fantasy Comes Alive
The United Cutlery product line puts imagination in your hands. The Kit Rae Kilgorin Sword of Darkness is a popular weapon from his mythological tale "The Tale of the Swords of the Ancients and Other Blades of Power" and has been reissued by popular demand!
Decorate your home with the United Cutlery Honshu Gladiator Sword and Sheath. Equip yourself with the arsenal of Ancient Rome, brought to life with the innovation of modern manufacturing. The textured and ridged injection-molded TPR handle gives you complete control of the keenly sharp stainless steel blade.
Real-World Utility
United Cutlery's products feature more than just fantasy designs. If you're looking for utility, you need the USMC Throwing Knife Set with Paper Target. This set of 9" blades come with cord-wrapped handles for ideal handling, and a paper target to get you started.
And when it comes to protection, United Cutlery has what you need. When you carry their Black Legion Mini Covert Assisted Pocket Knife along with you, you'll rest assured knowing that less is more than enough.
More Than Knives
Sometimes you need more than a sharp edge to fill out your collection. If you feel like something precious is missing from your collection, it could be the call from The Mace of Sauron and the One Ring that beckons. That's right – the one ring to rule them all, along with a monstrous mace to protect your precious.
But sometimes you just need to speak softly and carry a big hammer. The M48 Double-Headed War Hammer - with skull crusher! - is just what you need.
Order All Across Canada
You can see these fantastic blades for yourself at any of Cutting Edge Cutlery's locations in Calgary, Saskatoon, Regina, and Winnipeg.
Or use Cutting Edge's simple online ordering system to get your knives on your doorstep in 2 to 5 business days, all across Canada!