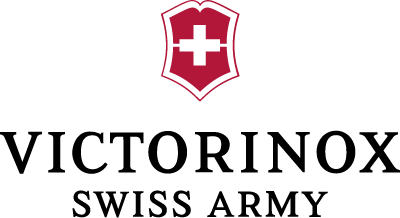 An Iconic History
When you need a tissue, you ask for a Kleenex. When you need a folding sports knife, you ask for a Swiss Army Knife. Victorinox doesn't just make knives – they make history.
Karl Eisner first opened his cutler's workshop back in 1884, when Switzerland was an impoverished European country. His business helped the nation to combat poverty, and he created jobs that allowed his countrymen to find opportunities without emigrating away from their homes.
Victorinox knives have been top-quality since the very beginning. Karl Elsener's cutler workshop supplied knives to the Swiss Army for the first time in 1891, and by 1897 he developed the Swiss Officer's and Sports Knife – otherwise known as the world-famous Swiss Army Knife.
An Iconic Selection
Victorinox has grown a large selection of products in its more than 135 years of operation. You can find their classic folding knives, kitchen knives, sharpeners, sheaths, and even a Swiss Army Knife Whittling Book!
Folding Multi-Knives
Of course, the iconic Swiss Army Knife always jumps out from their product line. More than just a knife, there are many varieties of included tools to suit your needs.
The Victorinox Walker, Sportsman, and Fieldmaster Swiss Army Knives are three examples of the classic red-bodied folding tool with the unmistakable Swiss insignia stamped on the side. With 9, 13, and 15 tools respectively in each knife, you'll always have the tool you need right in your pocket.
Another stunning example of a multi-knife is the Victorinox Farmer X Silver Alox Swiss Army Knife. Whether you're making a living on the farm, or you're a passionate trailblazing explorer, this silver beauty gets the job done.
Knife Pouches
Your pocket isn't always the most convenient place to store your knife. When you need it at your side in a stylish fashion, get the right-sized knife pouch for your needs. There are Medium and Large-sized Zermatt pouches for a classic look or the sleek and understated Leather Belt Pouch.
Kitchen Tools
The trail isn't the only place that Victorinox keeps you equipped with great cutting tools. Check out their kitchen knives to find the right tool for every task in the kitchen.
Every chef needs a go-to knife. The Victorinox Fibrox Pro 8" Chef's Knife offers optimal weight and balance and a resilient razor-sharp edge.
When you need to dig deeper, the Fibrox Pro 10" Butcher's Cimeter Knife glides through every cut right down to the bone.
There's more to a kitchen than just the main course, and the Fibrox 10" Pastry/Bread Knife features a gentle curve to aid the cutting stroke and an ultra-sharp wavy edge that delivers a clean cut through the crust.
Get Your Victorinox Anywhere In Canada
Get a Victorinox in your hands today – visit one of Cutting Edge Cutlery's locations in Calgary, Saskatoon, Regina, and Winnipeg.
Or use Cutting Edge's simple ordering system that delivers to your doorstep in 2 to 5 business days, all across Canada!