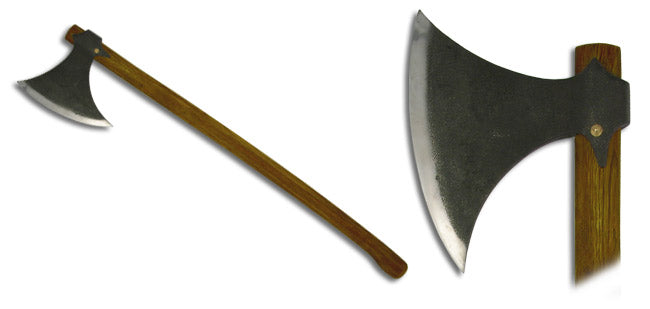 Danish Axe, Antiqued by Paul Chen / Hanwei XH2099N
The Danish Axe by Hanwei  is undoubtedly a fine example of the use of peacetime agricultural tools as weapons in time of war. Equally at home felling trees or adversaries, the axe evokes a fearsome picture of the woodsman at war.  
Key Features:
 Danish Axe Replica
Used as Agricultural tool as well as Weapon
Overall: 39 ½" Blade Length: 9 ¼" Weight: 6lb 2oz
Specs will vary slightly from piece to piece.