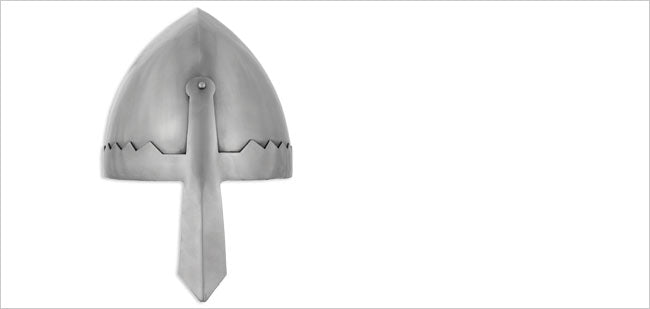 Hanwei Norman Nasal helmet by SAY AB1500
This elegant Norman Nasal Helmet features a combined nasal and brow band with simple wave decoration. The welded construction is in 16ga. steel, with a fitted leather suspension and chin strap.  
Key Features:
16 Gauge Steel
Leather Lined with Chin Strap
SPECIFICATIONS
Weight: 3lb 10oz Specs will vary slightly from piece to piece.