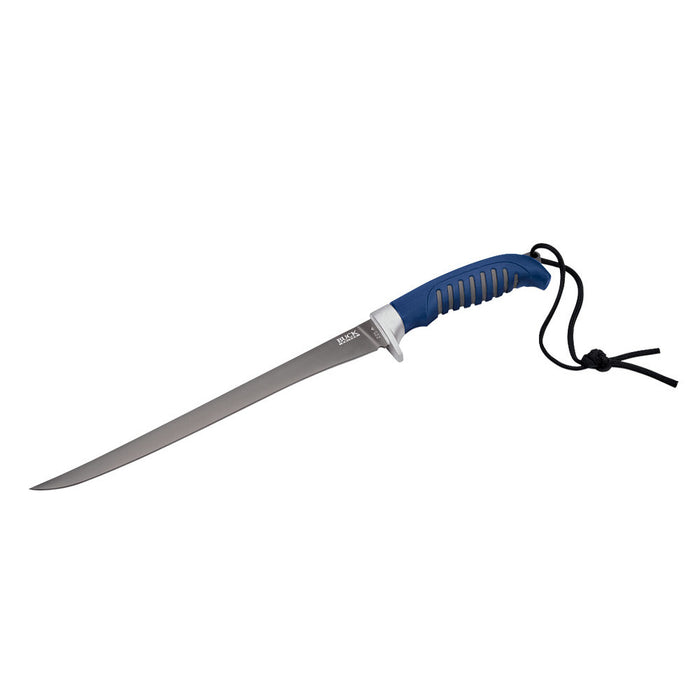 Buck Silver Creek fixed blade knife Fillet Knife (6.5") 0223BLS-B
Safe, reliable and durable. This medium sized fillet knife has a titanium coated blade and is designed for added flexibility and corrosion resistance, a rubberized anti-slip grip and a stainless steel safety guard.
420J2 STAINLESS STEEL
General-purpose stainless steel. 420J2 is well suited for routine applications, is easily sharpened, and offers a great blend of hardness and wear resistance.  
BLADE SHAPE: Fillet BLADE LENGTH: 6 3/8" WEIGHT: 5 oz. HANDLE: RUBBER CARRY SYSTEM:
Sheath