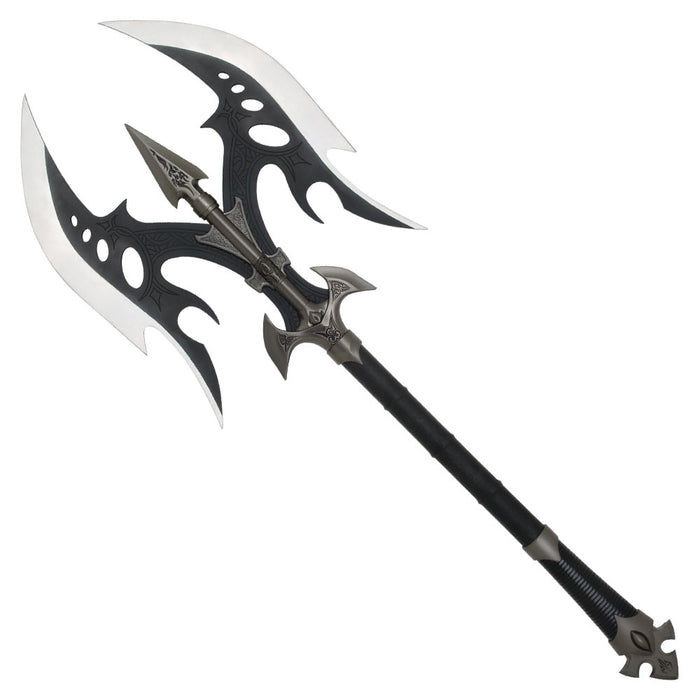 United Cutlery Kit Rae Black Legion Battle Axe KR0022B
The highly popular Swords of the Ancients collection, created in 1997, has become legendary the world over among collectible sword enthusiasts who want only the finest designs and highest quality. Each features tempered 420J2 blades, false edged, and highly detailed antique finished metal handle parts, all made to the designers exacting specifications. Solid metal handle parts, leather wrapped grip. 420 J2 deep etched stainless blades.
Includes custom art print "The Barumen". ©2005 Kit Rae.
15" blade. 35" overall.