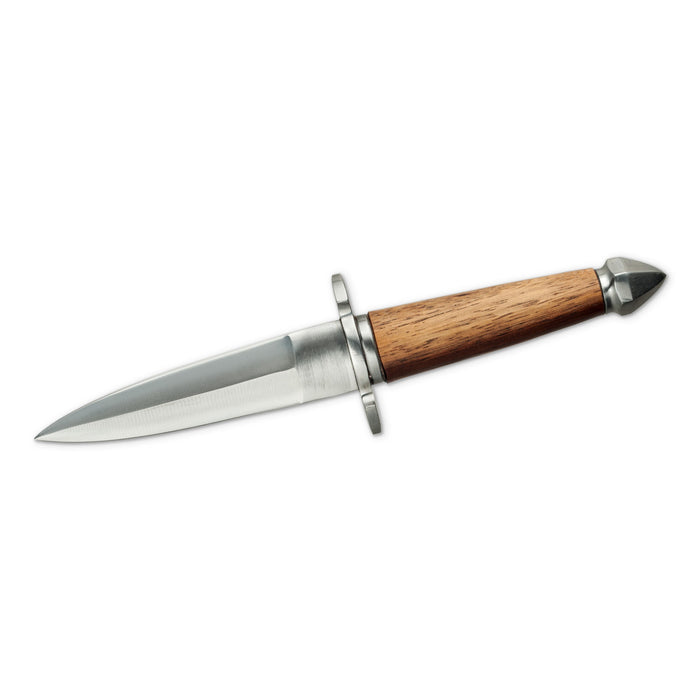 Legacy Arms Medieval Feast Knife IP-005
As a re-enactor it is difficult to find a good quality multi-purpose dagger. This excellent little Medieval Feast Dagger is perfect for carrying at events. It features a forged high carbon spring steel blade and beautiful hardwood handle. Designed for feast or those little "around the camp" tasks that pop up. Leather scabbard with belt loop included.  
Overall: 9 1/2" Blade Length: 4 1/2" Blade Steel: 5160
Specs will vary slightly from piece to piece.