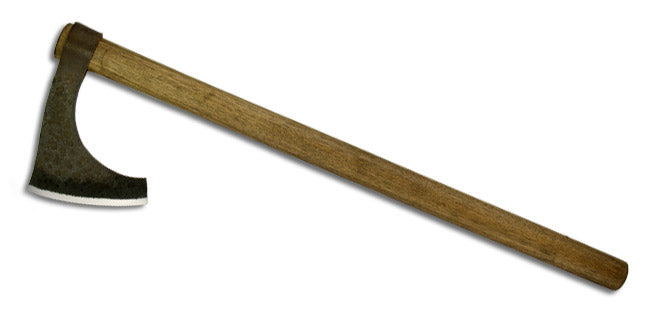 Bearded Axe, Antiqued by Paul Chen / Hanwei XH1073N
The Hanwei Viking Axe and Bearded Axe are typical patterns, capable of cleaving helms or armour with impunity. They feature steel heads with sharp tempered edges and hardwood shafts. Both shafts are approximately 30 ½" long.  
Key Features:
viking Axe features a steel head and tempered edge
Hardwood Shaft
Overall: 30 1/2" Blade Length: 6" Weight: 4lb 6oz Thickness at Guard: .57"
Specs will vary slightly from piece to piece.