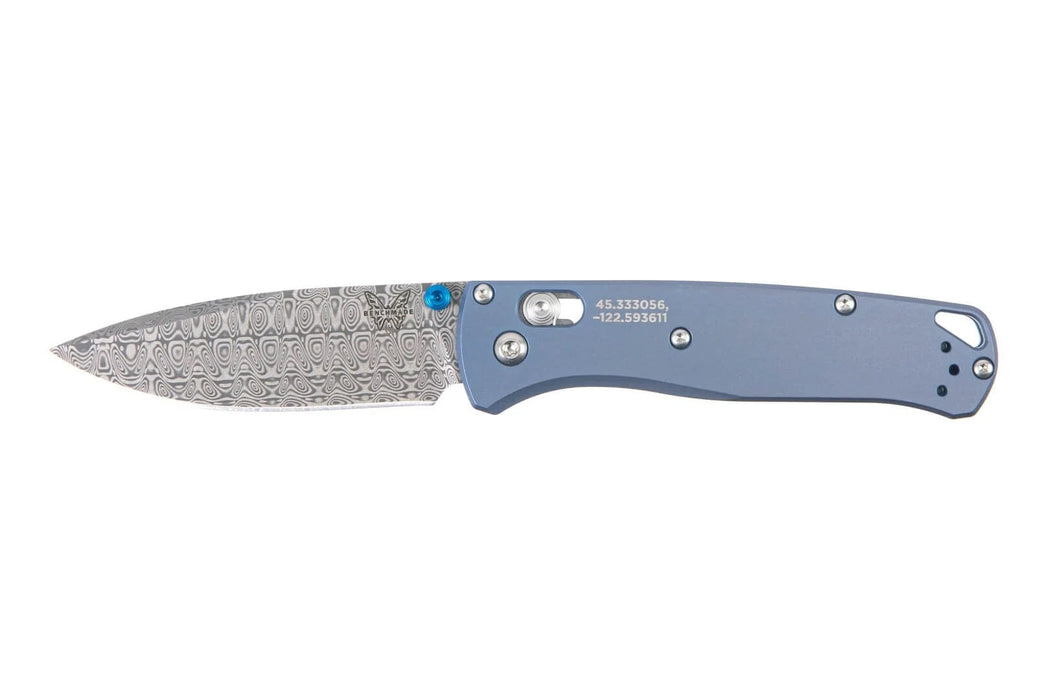 Benchmade Bugout LIMITED EDITION AXIS Lock Knife Blue Titanium (3.24" Damasteel) 535-2204
**Limited Edition Blue Class**
Into the wild blue yonder. In celebration of 5
years of the Bugout®, we're proud to introduce
a new limited edition of this contemporary
classic, the 535-2204. This latest edition of
our popular ultralight bears a striking Ladder
pattern Damasteel® blade clad in anodized blue
6AL4V titanium handle scales. With a high
strength-to-weight ratio and sexy good looks,
this small-batch piece takes the Bugout® into
the stratosphere.
BLADE LENGTH - 3.24" | 8.23cm
BLADE THICKNESS - 0.09" | 2.29mm
OPEN - 7.46" | 18.95cm
CLOSED - 4.22" | 10.72cm
WEIGHT - 2.44oz | 69.17g
HANDLE THICKNESS - 0.38" | 9.70mm