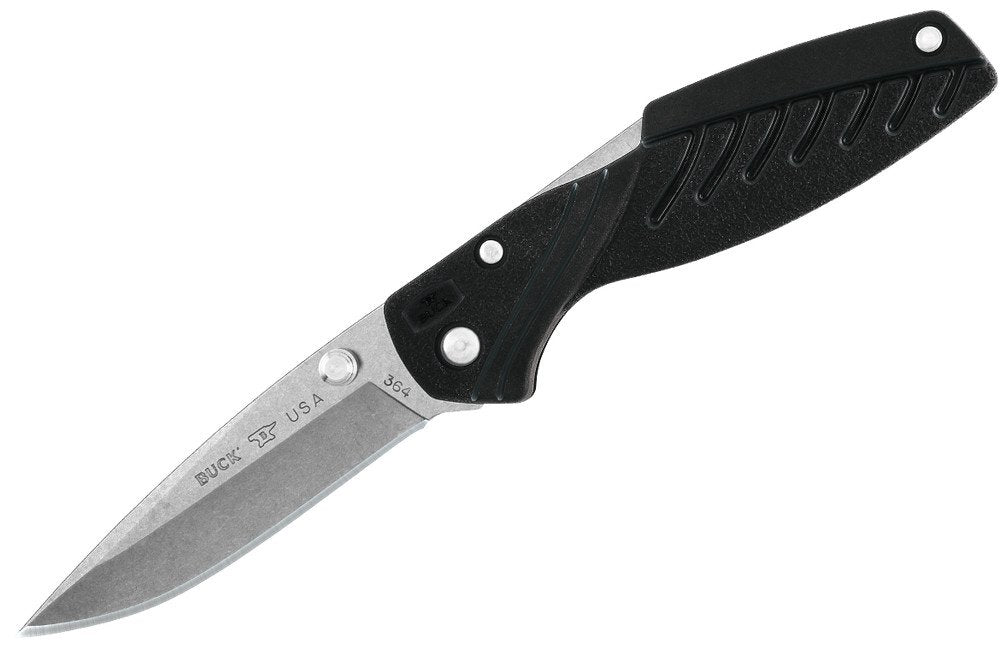 Buck 364 Rival I Lock Back Knife (2.75" Stonewash) 3364BKS
People who carry an everyday knife, do so for one very important reason—because they use it every day. The knives they carry must be reliable as they are functional.
The Nano Rival from Buck Knives is a sleek folding knife that is easily deployed with one hand. The 420HC blade measures 1.875" and is forged into a drop point shape. The handles are made from black injection molded nylon which works great in wet or slippery situations.
Product Level: Select
Blade Length: 1.75" (4.8 cm)
Closed Length: 2.75" (10.8 cm)
Blade Material: 420HC Stainless Steel
Blade Thickness: 0.12"
Blade Hardness: 58-60HRC
Blade Style: Drop Point
Blade Finish: Satin
Handle Material: Black Injection Molded Nylon
Locking Mechanism: Lockback
Pocket Clip: Stainless Steel
Weight: 0.8 oz. (22.7 g)
Made in the USA