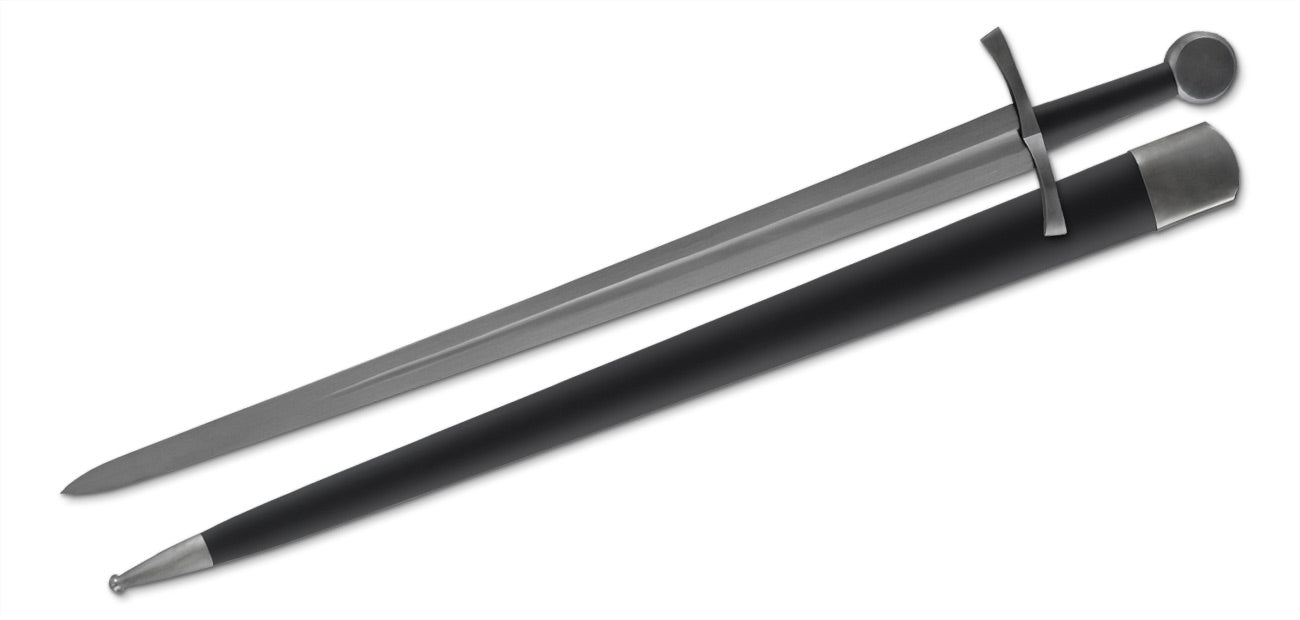 Hanwei Tinker Early Medieval Sword Sharp by Paul Chen SH2404
Paul Chen's  Tinker Early Medieval Swords are single-hand Oakeshott Type XII pieces, with sharp and blunt versions with identical handling characteristics. The sharp sword  is fullered for about two thirds of its length, with a flattened diamond section out towards the tip. The cruciform hilt is attractive and functional.
Key Features:
5160 Marquenched Spring Steel
Dismountable
Tinker Approved
Overall: 38 1/2"
Blade Length: 31 3/4"
Handle Length: 6 7/8"
Weight: 2 lb 8 oz
Blade Steel: 5160

Specs will vary slightly
from piece to piece.