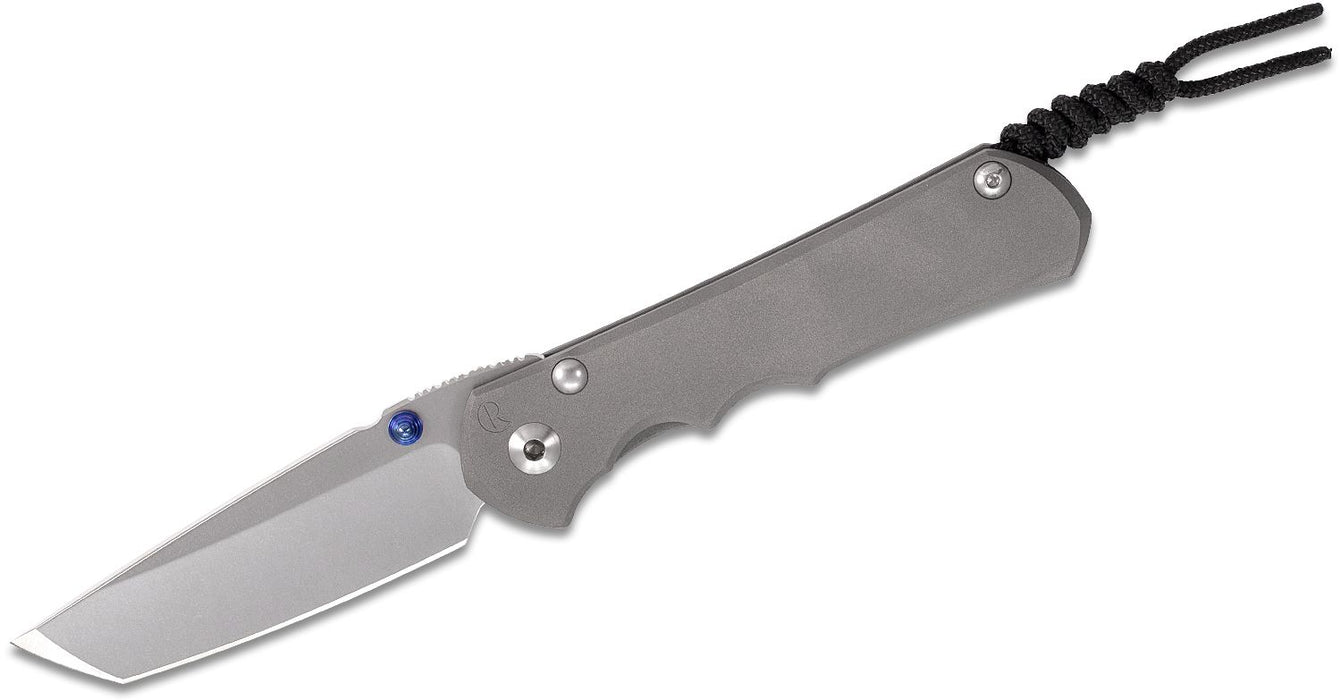 Chris Reeve Large Inkosi Tanto Titanium Folding Knife (3.6" SW) LIN-1042
This Large Inkosi folding knife is outfitted with a tanto blade, and builds on the inherent strengths of the Integral Lock. The Inkosi is a comfortable everyday folder with Chris Reeve Knives' award-winning manufacturing excellence. Inkosi is the Zulu word for Chief and this knife certainly commands respect.
Thicker blade design that utilizes CRK's Large Hollow Grind technology.
Oversized phosphor bronze washers with extra-large grease pockets reduce friction and blade play.
Ceramic ball lock bar interface adds strength and stability to the locking mechanism
Pocket clip rests on the spine rather than contacting the lock bar to avoid undue pressure on the lock.
Larger, sturdier stop pin provides a lifetime of secure blade lockup.
Standard double thumb lugs for ambidextrous opening.
Overall Length:

8.25"

Blade Length:

3.6"

Cutting Edge:

3.375"

Blade Thickness:

0.14"

Blade Material:

CPM S45VN

Hardness:

59-60 RC

Blade Style:

Tanto

Blade Grind:

Hollow

Finish:

Stonewash

Edge Type:

Plain

Handle Length:

4.75"

Handle Thickness:

0.46"

Handle Material:

Titanium

Color:

Gray

Frame/Liner:

Titanium

Weight:

4.92 oz.