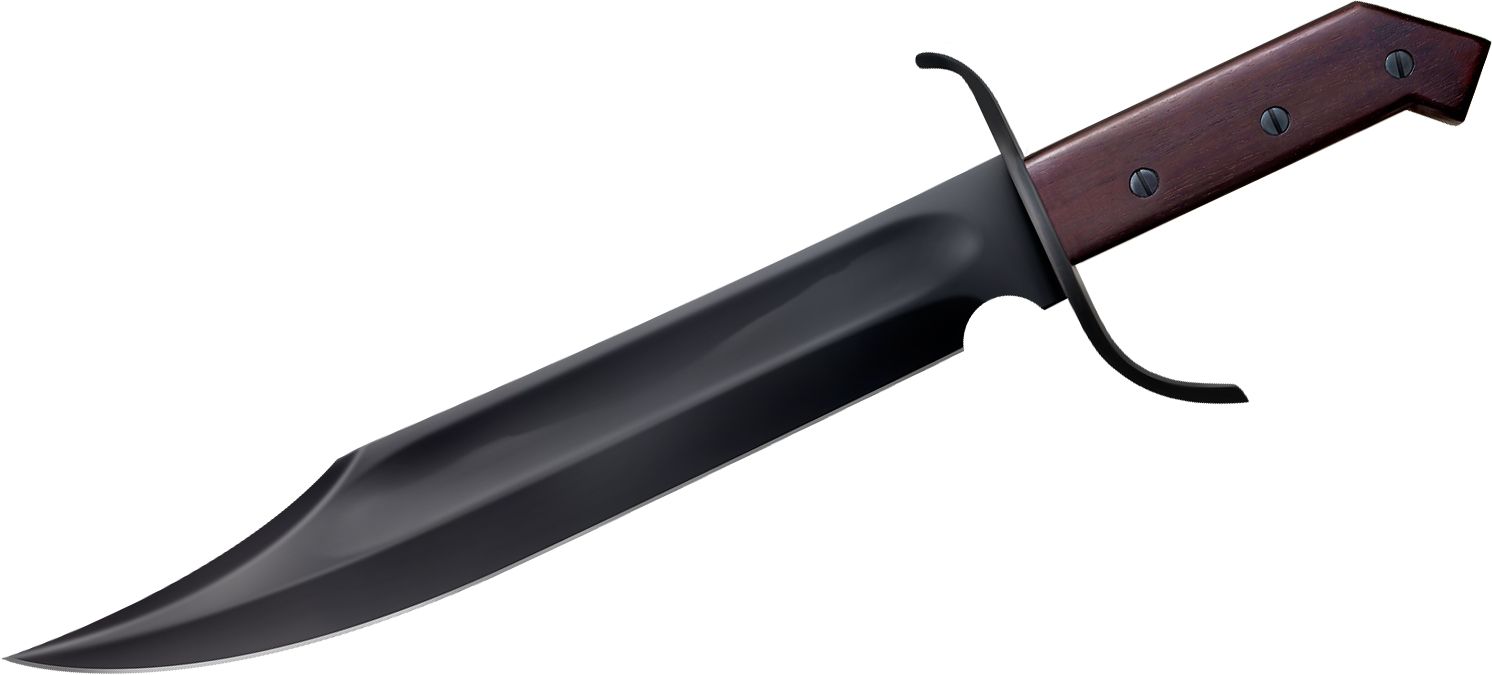 Cold Steel 1917 Frontier Bowie Fixed Blade Knife w/ Sheath (12.25" Black) CS-88CSAB
The Frontier Bowie features a wide, sharp blade with a generous clip and fuller. Made from 1085 High Carbon Steel, it is heat treated to a hard spring temper and beautifully blued to a lustrous finish. The Frontier Bowie's big "S" shaped guard offers excellent hand protection while the slim, flat profile of the modified pistol grip handle resists twisting in your hand, and keeps your edge alignment true. Each Frontier Bowie comes complete with a high quality leather sheath with a blued steel throat and chape.
Weight:

23.8oz
Blade Thickness:

1/4"
Blade Length:

12-1/4"
Blade Steel:

1085 High Carbon
Handle Length/Material:

5-3/8" Rosewood
Overall Length:

17-5/8"
Additional Features:

Leather Sheath with Blued Steel Fittings
Blade Length Range:

10-20 in
Steel Family:

High Carbon Steels
Sword Style:

American