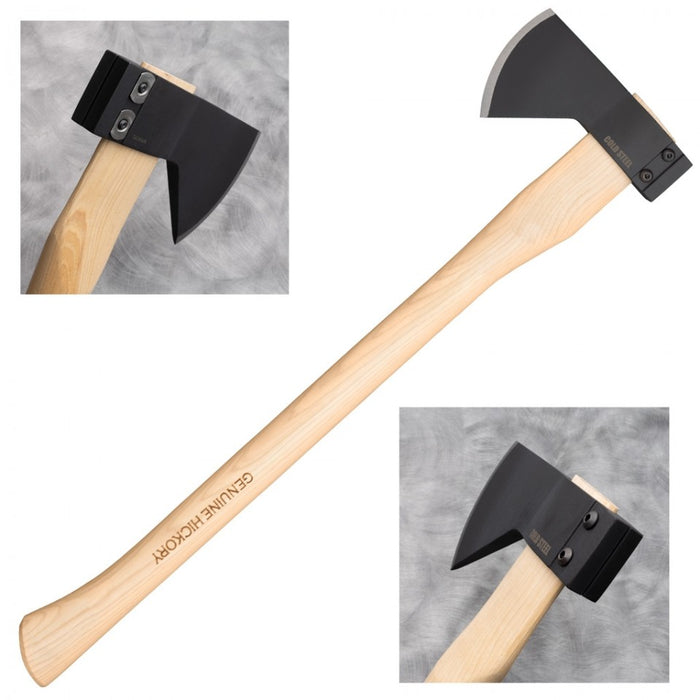 Cold Steel Hudson Bay Camp Axe 90QB
Our Hudson Bay Camp Axe is faithful to historical examples stretching back over 100 years. Sized to be convenient to carry on every outdoor adventure, it's an essential tool you won't want to go into the woods without. Best of all, it features our ground breaking clamp-like locking mechanism which is so ruggedly hard to "pull off" that it doubles the industry standard! Additionally, it's possible to change out a broken handle in less than two minutes. What's more, if you're caught in the wilderness, a field-expedient replacement handle can be improvised from nearly any piece of wood available.
Head weight: 1lb 7.5oz
Cutting Edge Length: 4 1/8"
| | |
| --- | --- |
| Part # | 90QB |
| Weight | 44.2 oz. |
| Thickness | No |
| Blade Length | No |
| Handle | No |
| Steel / Material | 1055 Carbon |
| Overall | 27" Long |
| Additional Feature | Removable head with an Allen wrench. |