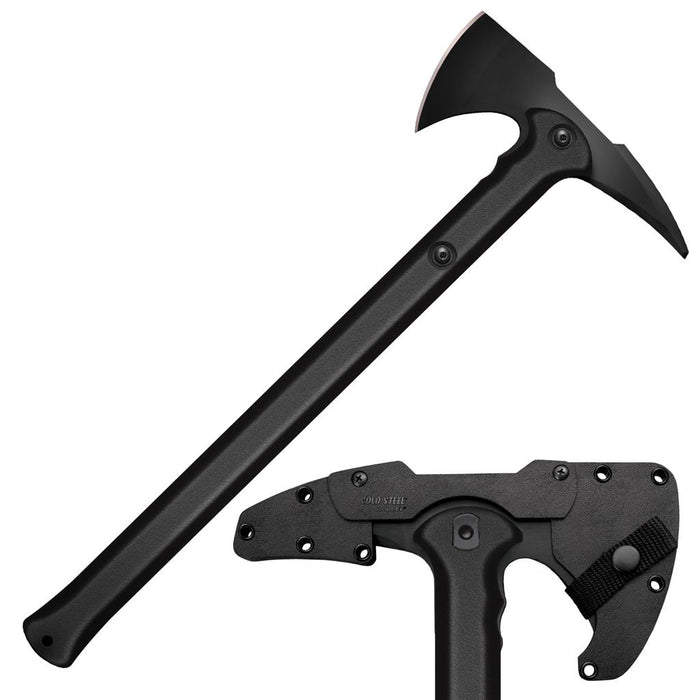 Cold Steel War Hawk Tomahawk Axe 90PTWH
Our War Hawk combines the tactical styling and material used in our popular Trench Hawk with historically inspired design elements from fighting hand-axes of old.With its wide "bearded" axe head and curved reinforced reverse Tanto style spike it is a thoroughly modern tactical tomahawk and breaching tool! Each War Hawk is supplied with a patented articulated Secure-Ex sheath.
- Weight: 29.5oz
- Blade Thickness: N/A
- Blade Length: N/A
- Blade Steel: 1055 Carbon
- Handle Length/Material: Polypropylene
- Overall Length: 19"