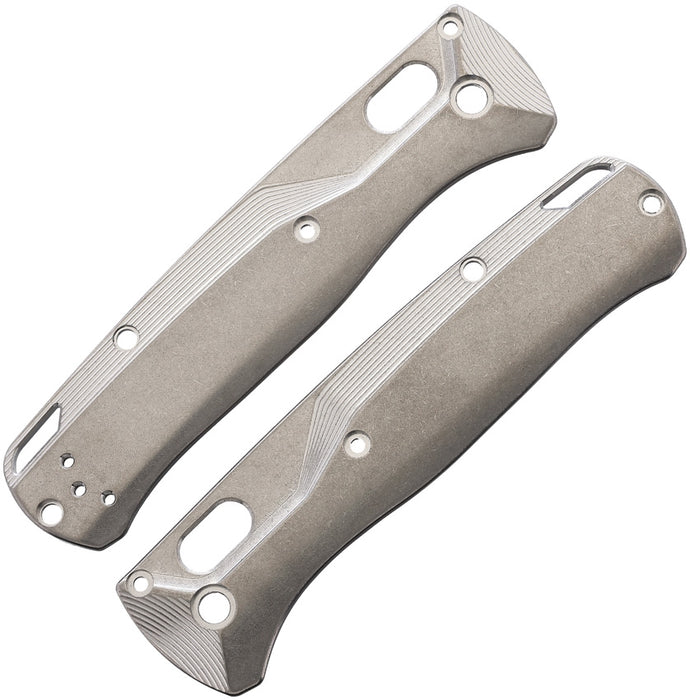 Flytanium Custom Crossfade Titanium Scales for Benchmade Bugout FLY795
The Bugout is undeniably an all around fantastic knife. We pulled out all the stops on a fresh new upgrade with Crossfade Titanium scales.
These precision milled scales are a perfect fit to replace the standard Grivory scales. The elegant contours and sleek milling take your knife to the next level. We finished these with a stonewash finish, giving your knife an extra touch of class. Installed weight is approximately 2.85 oz. These titanium scales are perfect for customization!
*Knife not included. Uses hardware from stock knife.
These scales are cross compatible with all current Bugout models, including G-10 models! You may need two torx bits to tighten each screw in the spacers.
-Grade 5 Titanium
-Precision Milled in China, Flytanium Design
-Stonewash Finish
*Installation of the scales requires some basic tools and knowledge. You will need a high quality torx bit set to remove the screws and pivot. If you need more information, email us.
*Please Note: Benchmade's Warranty does not cover disassembly of any knife by any person other than Benchmades Warranty department.