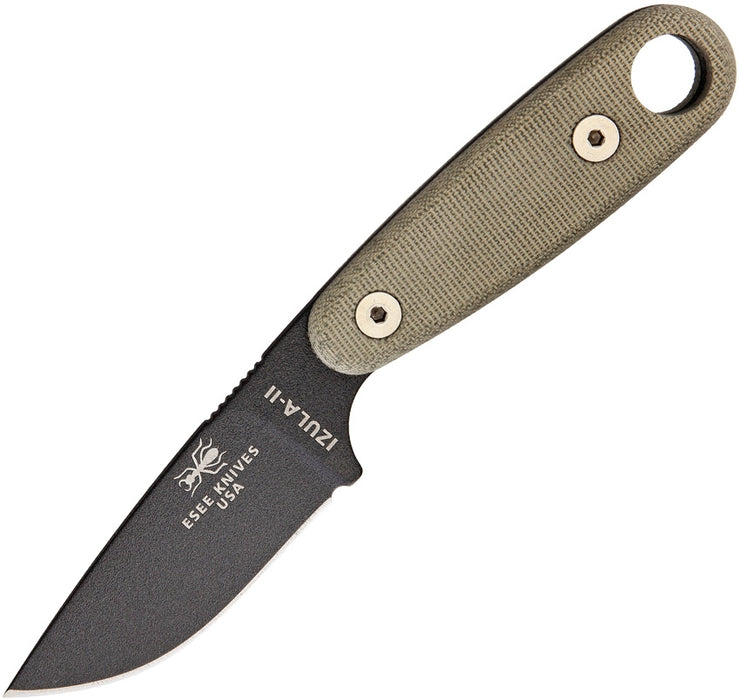 ESEE Izula-II Gray Neck Knife + Kit Extras (2.63" Black) ESIZ2TGK
Designed after the most popular knife in the ESEE line, the Izula-II adds 1/2" of handle length to the standard Izula and features full-size handle scales. The Izula-II is the perfect small knife capable of doing big work. All Izula sheath components will interchange with the Izula-II.

Overall Length: 6.75″

Blade Length: 2.63″

Thickness: .156″

Steel: 1095 High Carbon, 55-57 Rc.

Weight: 3.2 Oz. w/o Sheath

Finish: Textured Powder Coat or Black Oxide

Grind: Flat

Molded Sheath & Clip Plate

Pommel: Carabiner Hole

Handles: Canvas Micarta

Made in the U.S.A.