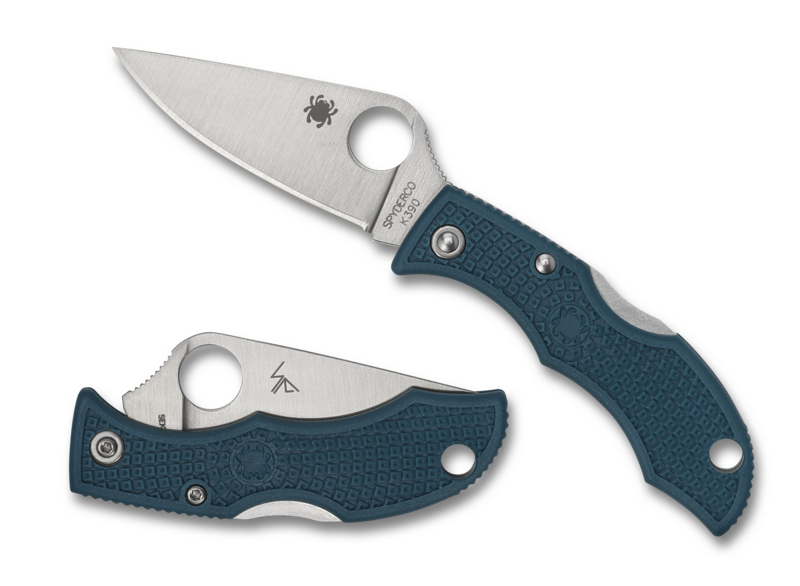 Spyderco Ladybug Lockback Knife Blue FRN (1.97" Satin K390) LFP3K390
K390 is a high-alloy particle metallurgy tool steel enriched with high volumes of vanadium, tungsten and cobalt. Produced by Bӧhler-Uddeholm, its advanced alloy composition offers exceptional edge retention and toughness and makes it an ideal choice for steel connoisseurs.
This remarkable expression of the Ladybug is the first in a special series of Spyderco knives to supercharge the proven features of well-established models with this elite, high-performance steel. To make these K390-bladed knives even more unique, their injection-molded FRN handles will feature a distinctive blue handle color.
Overall Length
4.45" (113mm)
Blade Length
1.97" (50mm)
Steel
K390
Closed Length
2.48" (63mm)
Edge Length
1.74" (44mm)
Weight
0.6oz (17g)
Blade Thickness
0.079" (2.0mm)
Handle
FRN
Clip Position
N/A
Tip Carry Position
N/A
Lock Type
Back Lock
Grind
Full-Flat