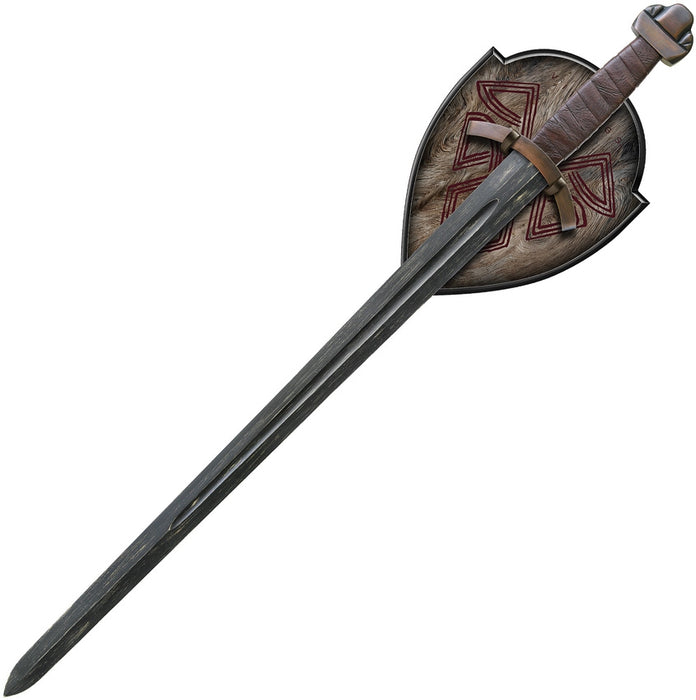 Shadow Cutlery Vikings Sword of Lagertha SH8001
Lagertha, the beautiful Viking shield maiden, has risen to power with her strength and cunning to become the Earl of Hedeby. She is also a ferocious fighter for her brethren.  Lagertha's favorite weapon is not an axe as her former husband Ragnar prefers, but a hand-forged battle-worn sword that has seen many victories against her enemies.  Time and again Lagertha has proven her worth as a raider and demonstrated her skill as a leader, she is truly a great Viking Warrior.
The Sword of Lagertha is based on the actual television prop and has been antiqued to replicate the time period.  The sword features a pommel, guard and black blade cast in stainless steel, leather wrapped handle, display plaque and a Certificate of Authenticity.
Specifications:
Overall length: 36-1/8"
Blade length: 28"
Overall weight: 2.7lbs
Blade steel: Black 420 stainless steel
Pommel and guard: Cast zinc
Plaque: wood plaque
Certificate of authenticity included
Remailer and color sleeve