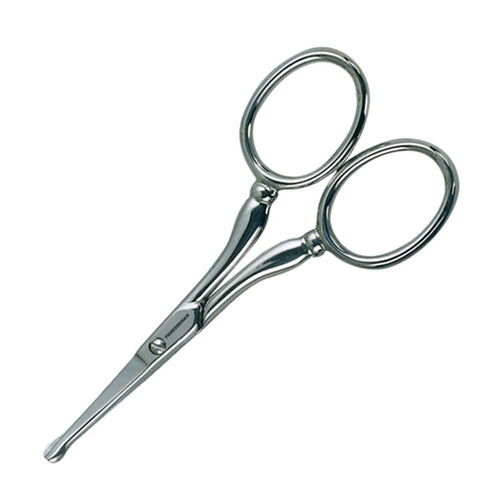 Tweezerman Nickel-Plated Facial Hair Scissors 2900-R
Accurate and ouch-proof. The rounded, nick-free blades curve away from skin for safety. Perfect for trimming brow, ear, nose and facial hair. Nickel-plated.
Sharp blades for accurate cutting and a well-groomed look
• Precision tips are rounded for safety and won't nick skin
• Great for brows and face, the design is especially useful for sensitive areas like ear and nose
• Nickel-plated for long lasting strength and sharpness
Tool Tips
Always trim nose or ear hair—never pull with tweezers. Position scissor tips slightly inside nostril or ear, and carefully cut visible hair only.