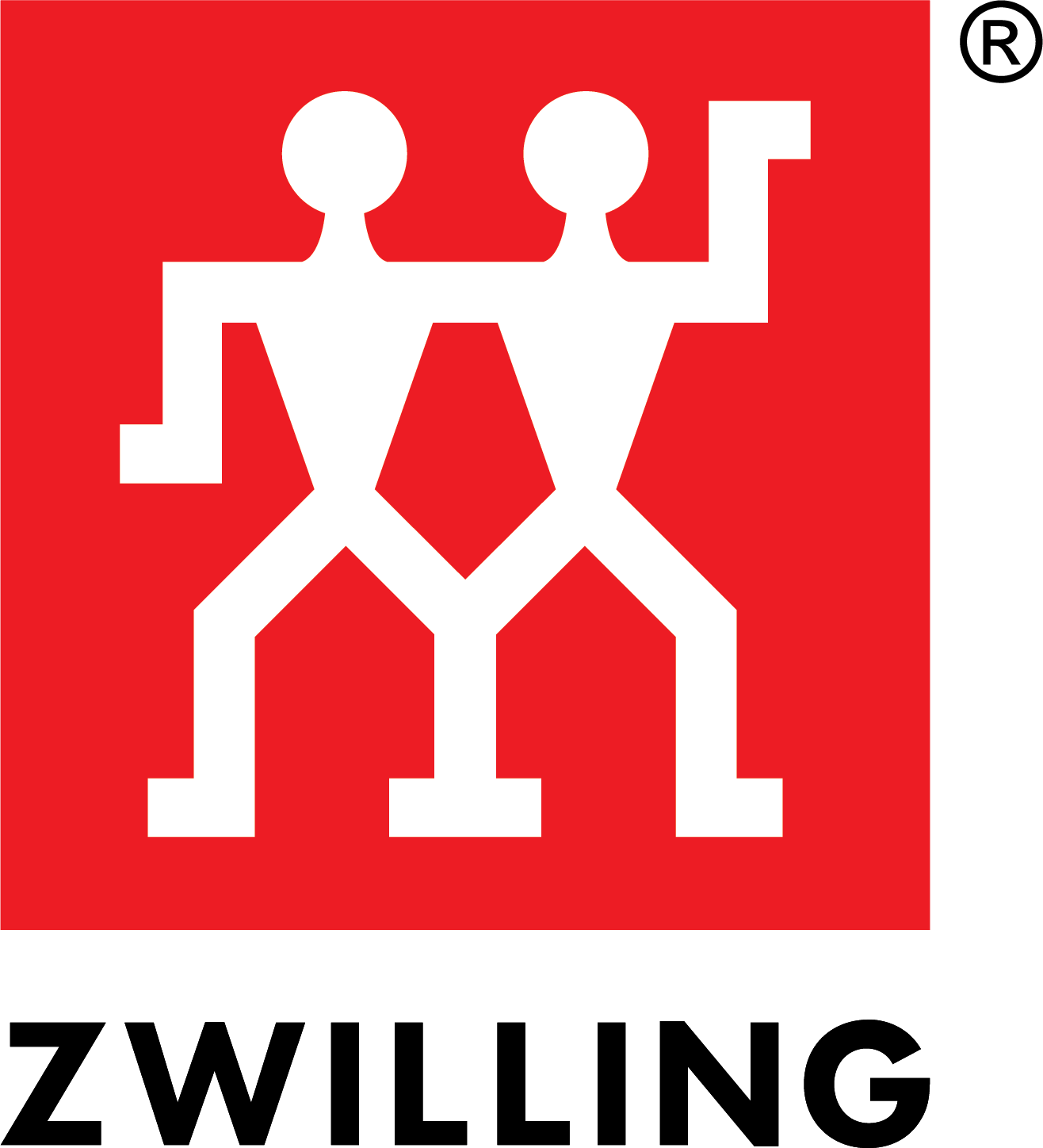 Your kitchen is your kingdom and you need the best tools to match your skill. ZWILLING kitchen knives equip you with the best in German culinary design and manufacturing.
Nearly 300 Years of Excellence
ZWILLING has a passion for perfecting their craft that reaches back to their inception in 1731. This nearly three-century tradition is backed by great quality control and technological innovation. When it's ZWILLING you know you're buying the most durable products.
Many of their knives are forged from a single piece of high-carbon stainless steel, which is then cold-hardened using liquid nitrogen to improve their stain resistance.
When you see the ZWILLING "twin" symbol, you can rest assured that your knife will last you a lifetime.
A Masterpiece In Your Hands
ZWILLING knives are more than just utility – they also have an exquisite aesthetic that beautifies your kitchen.
A gorgeous member of their cutlery family is the MIYABI Hibana collection that features a 49-layer Spark Damascus pattern that you have to see for yourself.
Compare that to the understated look of the J A Henckels Premium Steak Knife Set to see the many ways that ZWILLING employs beauty through engineering.
Versatility In Your Kitchen
While ZWILLING is renowned for their chef's knives, they have much more to offer. The Henckels Four Star 7-Piece Knife Block Set is a staple set for any kitchen. The Four Star series set a new standard for top-quality cutlery over 40 years ago, and today their seamless synthetic handles still provide that same sturdy and balanced kitchen set.
Kitchen veterans will want to step up to the Henckels Pro 6-Piece Knife Block Set. The handle is designed with optimized ergonomics to support the professional pinch grip to improve safety and minimize fatigue.
Keep That Sharp Edge
As a premium knife owner, you need the right tools to take care of your equipment. ZWILLING has sharpeners that keep your knives factory-sharp and ready to go to work for you.
The Henckels Four Stage Pull-Through Knife Sharpener is a German-engineered sharpener that uses both coarse and fine grit to get just the right edge. There are slots to sharpen both Western-style and Asian-style knives which make it a breeze to keep your whole collection at their sharpest.
There are also countertop sharpening stones for the hands-on enthusiast. The TWIN Dual Sharpener Stone Pro provides all the regular sharpening you need, while the TWIN Dual Finishing Stone Pro brings your knife's edge to a mirror-finish.
Get your ZWILLING Henckels Knives Anywhere In Canada!
Get perfection in your kitchen today – visit one of Cutting Edge Cutlery's locations in Calgary, Saskatoon, Regina, and Winnipeg.
Or use Cutting Edge's simple online ordering system to get your knives on your doorstep in 2 to 5 business days, all across Canada!